Point Boro Varsity Field Hockey and Soccer Both Undefeated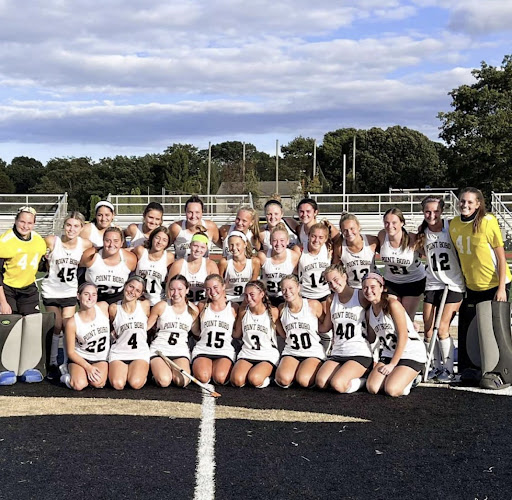 This year, Point Boro has started off very strong with their fall sports and have various undefeated teams at the moment. Each team has been working hard on and off the fields and their progress is showing. 
The field hockey team won their division again, September 26, after beating Donovan Catholic. They claimed their 6th straight B-south title in a row and will continue to play in Shore Conference games. With a record of 11-0, Point Boro Field Hockey is seeming unstoppable and has still yet to have one goal scored against them. As far as rankings, this team is working their way up and is currently #6 in the state and #1 on the shore.
Over on the soccer field, Point Boro Girls Soccer has also managed to stay undefeated while nearing the B-South title of their own. Their current record is 7-0 after beating Donovan Catholic. Girls soccer is also #6 in shore conference at the moment and are continuing to move up. With another hopeful win against Barnegat they can get their 18th divisional title in program history.  Kelsey Byrne, an asset to the girls soccer team, explained how she's excited to continue her senior season and is hopeful that the team will make it far.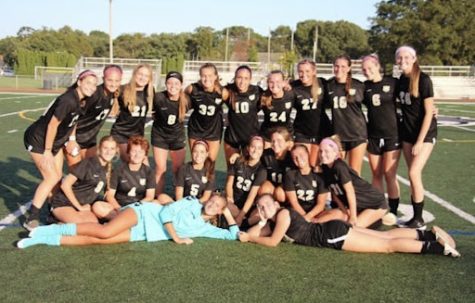 After talking to Eden Hansen, a senior on the field hockey team and Sofia Castronova, a junior, they both said that having a lot of depth on the team this year is what has helped them get so far and be so successful. They are both very excited about the rest of their season and to verse Shore Regional this Thursday, October 6th. 
Leave a Comment