The Mystery of 657 Boulevard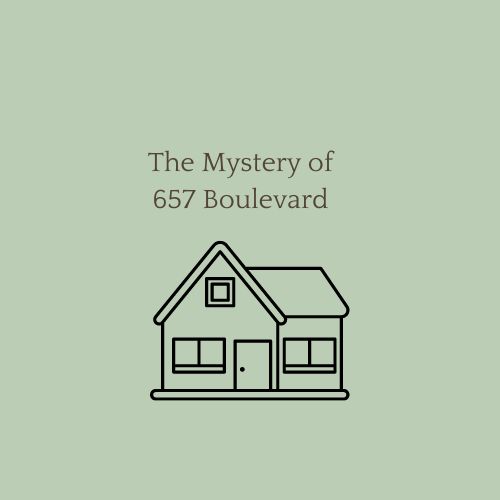 657 Boulevard, located in Westfield, NJ, was the perfect destination for families hoping to be near New York City and live in an ideal, suburban neighborhood. The four-bathroom, six-bedroom Dutch colonial home was a dream for Maria and Derek Broaddus. However, this dream home would terrorize the Broaddus family for months. 
 Once the Broaddus family settled into the home, Derek obtained a letter addressed to the new occupants. The writer of the letter disguised themselves under their anonymous name, "the watcher."
 "The watcher" insisted that they had been guarding the house as the ones before them once did: "my grandfather watched the house in the 1920s and my father watched in the 1960s. It is now my time." The succeeding letters encompassed details of the Broaddus family's lives and children. 
"The windows and doors in 657 Boulevard allow me to watch you and track you as you move through the house," the watcher claimed. 
 The family attempted to sue the previous owners, The Woods, who admitted they received a letter from the watcher a few days before moving out. However, they did not mention the letter to the Broadduses.
 The Broaddus family engaged in various inspections, as their hired private investigator concluded the watcher to be a woman in her 50s-60s who lived nearby the habitation. The investigator also stated that the neighbors "didn't seem normal." 
In a letter by the watcher, the family's last name Broaddus is misspelled as Braddus. This led to the belief that the writer lived close by and heard the last name around town, as it is shown to be spelled from memory.
 A theory is that the watcher was Robert Kaplow, who taught English at Summit high school. Kaplow's students recall his obsession with a victorian house in Westfield. 
 "He had this idea to start writing letters to the house – not the occupants but to the house," a graduate claims. 
 The same month the watcher began addressing letters to the Broaddus family, Robert Kaplow retired and completed his semester of teaching.  Although Kaplow admitted to dedicating "admiring" letters toward the victorian home, he denies writing letters to 657 Boulevard. 
 Ultimately, Kaplow was eliminated from the suspect list, as DNA-saliva analysis confirms The Watcher was a woman. 
 Will the watcher's true identity ever be revealed? The answer still awaits…
Leave a Comment