Illegal Puppy Mill Shutdown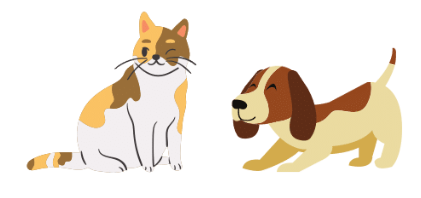 Aimee Lonczak, 49, and Michele Nycz, 58 were charged with animal cruelty and child endangerment after officials found 180 animals living inside their home in crates stacked on top of each other. 
On December 2, 2022, Brick Police Humane Law Enforcement responded to an anonymous tip that the two women were running a puppy mill in their home. Once officials arrived they spoke with the women and immediately smelled an odor coming from the house, along with barking. Once they were inside the officers estimated that there were around 30 animals in the single-story home but they couldn't have been further from the truth. They came across 180 animals stacked upon each other to the point where some animals were covered in other feces. The conditions were so bad that the Officers had to leave and return with a Hazmat team. 
Once they returned, they entered the home where they came across multiple stacked crates and a horrific odor. In total there were 135 dogs and 45 cats rescued from the single-story ranch. Eight animals needed immediate medical attention. It took around 10 hours to safely remove all the animals. 
"The home was full of animal waste and the animals were living in horrible and inhumane conditions," police said in a statement. "At least two animals removed were deceased – both were dogs." 
Further Into The Investigation
"The work that this entailed, which cannot be described now, is completely unimaginable, but they worked as a team along with various agencies, police, fireman, and veterinarians, to rescue every single animal from this residence and transport them to safety," the shelter shared on social media.
Once background checks were done on two women, police found that Lonczak is the president of Crazy Rescue Ladies Inc, a nonprofit rescue group. Nycz was listed as the nonprofit's secretary, originally registered in Florida where Lonczak was previously living, in 2020 the two had moved to Arrowhead Park Drive and listed the residence as that house. 
Not only were they charged for animal abuse but also child endangerment related to Lonczak's 16-year-old daughter who lived with them. Over a dozen township police, fire and EMS, the Berkeley HAZMAT crew, as well as the Ocean County Sheriff's Department were all at the scene. Not only that but also nine animal rescue teams from Monmouth and Ocean County responded. 
A majority of the volunteers and connections with Lonczak specified that the bulk of the animals was coming from shelters in Georgia, Tennessee, Texas, and Florida. Others came from shelters and rescues in New Jersey. 
The Aftermath
"The majority of the animals that came to us, while they weren't in the best shape, their temperament was very good for the most part," Regenye said. Some of the animals were "a little bit malnourished," he said, and very thirsty. The animals were then transported to shelters in the Ocean County area. 
The other volunteers in the Crazy Rescue Ladies Inc are "bamboozled" by Aimee J. Lonczak, the former volunteer stated that she had kept tight control over the rescue's activities and information. She was listed as not only the president but also the director of the incorporation. A majority of the animals rescued were not in fact puppies but full-grown adults. The total amount of animals that were adopted out by Lonczak is unknown, and the past volunteers say they "never really knew how many dogs she had.." Unfortunately, it seems as if these volunteers had the wool pulled over their eyes.
"We would see Aimee post (on Facebook) welcoming a new dog, and we'd tell her she had to stop taking in dogs," another said, "and then pretty soon we'd see 10 or 11 posts of dogs that had been adopted."
Lonczak had even held adoption events at the brick Petsmart and also listed the dogs on Petfinder. She also had social media to post pictures of the animals. Many said that once an adoption fell through, Lonczak would blame it on the foster or brush it off. She also threatened adopters as well. 
Unfortunately, these animals are not available for adoption yet due to the status of the criminal case but many shelters have asked for donations from anyone who can donate. They are looking for animal shampoo, blankets, and towels for the rescue animals. The two volunteer groups in support of the Ocean County animal shelters have specified that pet food isn't the best to donate because they don't want to keep changing the animals' diets. 
Some local shelters where these animals were transported include The Southern Ocean County Animal Shelter in Manahawkin and Ocean County's animal facility in Barnegat. If you have anything you can donate please contact your local animal shelters and ask what they are in need of!
Leave a Comment