Controversy Over COVID on "Wednesday" Set
If you've opened any type of social media app in the past two weeks, you've probably seen the new Netflix original series which has been taking the world by storm. Wednesday, a modern high school story featuring the hit Addams Family character, played by Jenna Ortega, has completely gone viral. But what made the show grow so rapidly? While Ortega's sharp delivery of her lines and her striking ability not to blink for several minutes at a time caught the attention of many, the thing that truly propelled Wednesday into the streaming spotlight was Ortega's unique dance scene which she choreographed herself. The dance has been recreated by hundreds of viewers and grabbed the attention of people around the globe. Although, it's safe to say that the spotlight hasn't been completely positive. Despite its growing virality and the love it's received from Wednesday's fanbase, the context behind the scene has begun to stir some intense controversy about the filming conditions.
Ever since the dance has blown up, Ortega has done multiple interviews and articles describing how the dance came to be and the work that went behind it. She revealed several interesting facts about the dance, including that it was inspired by 80's goth moves done in clubs and that she was very insecure about how the scene would turn out. However, many people were only interested in one fact – in an interview with NME, Ortega revealed that she actually had Covid while this dance was being filmed. In the scene where the dance is performed, Ortega is in close proximity to dozens of other characters. Not only was this a dangerous task for the whole cast, but Ortega also said that she felt extremely sick the morning before filming, yet was urged to come to the set anyway by producers. 
This has raised numerous questions about the precautions that were taken during the filming of the show. Although nobody else caught Covid from Ortega, she and the entire cast were put at risk by the production crew for having her come to work that day. Many viewers have been understandably upset after hearing this news. Although Netflix has not responded to the backlash, many people have wanted to hear what they have to say. Until then, viewers can only hope that the producers and crew will take the proper precautions when it comes time to film season two. 
Leave a Comment
About the Contributor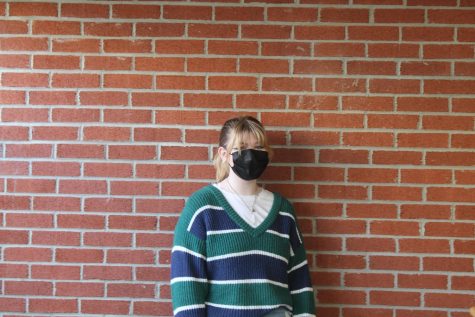 Mia R., Public Relations
My name is Mia R. and I'm a sophomore here at Point Pleasant High School. I joined journalism because of my love of writing and research, and I wanted...