Social Media causes Shortage of Crucial Diabetes Medicine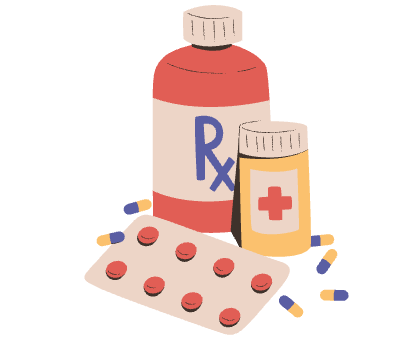 Ozempic is a medication for Type 2 Diabetes, which is used to improve blood sugar in adults and reduce the risk of cardiovascular events. Ozempic was approved to treat diabetes in 2017, with the Food and Drug Administration also approving a higher dose of the active ingredient in Ozempic, called semaglutide, to treat obesity in 2021 with the new brand name Wegovy.
After the recent two FDA approvals, Ozempic has skyrocketed in popularity throughout the internet, with several celebrities posting about their success with Wegovy/Ozempic. According to the New York Times on Tikok, the hashtag #Ozempic have been viewed 273 million times. Shortly after the sudden popularity, the F.D.A. has listed not only Wegovy but also Ozempic as part of a dozen medications in short supply. 
What Do Doctors Think?
"A representative for Novo Nordisk, which manufactures the drugs, wrote in a statement that the company is experiencing "intermittent supply disruptions on various doses of Ozempic due to the combination of incredible demand coupled with overall global supply constraints." 
Dr. Narang, an endocrinologist at Northwestern Medicine Lake Forest Hospital said she worries that as the drug becomes more popular, people will associate it with weight loss and not as a critical medication for diabetic patients. 
So What's the Problem?
It's common for doctors to prescribe medications for "off-label" use or for a different purpose than intended. Some doctors think people found alternative ways to get the medication like finding online physicians or getting off label prescriptions. The FDA has not approved Ozempic for weight loss, but after Wegovy was authorized and demand began, people starting using Ozempic as an alternative to maintaining a healthy lifestyle. Semaglutide lowers blood sugar levels and regulates insulin which is important for people who suffer from type 2 diabetes. The drug is able to imitate a hormone called glucagon that our bodies naturally produce to limit appetite. As a result of this, people with obesity are losing weight. 
These types of drugs can help people lose about 15% of their body weight, but can also post some serious side effects. This drug has not been tested on people who are not considered overweight, so there is little research done on the potential harm.
Ultimately, the responsibility falls on influencers and celebrities to encourage positive, healthy lifestyle changes rather than risking harm to those who actually need this medicine as a crucial piece of maintaining their health.
Leave a Comment