The Decline of Netflix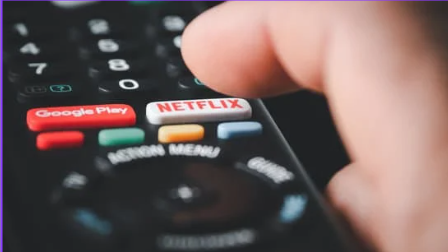 Netflix's Downfall 
While Netflix does have more subscribers than any other competitor, the share price tumbled in April 2022, after an announcement was aired that Netflix had lost 200,000 subscribers globally. Netflix had been around for 9 years before it officially took off. Streaming would now allow Netflix to become an on-demand entertainment company, which made it surpass Blockbuster. Once it became a hit in America, they expanded globally with Canada, the Caribbean, and Latin America getting it in 2010, but the UK had to wait till 2012. 
Chief Executive Reed Hastings had said, "Relative to each of our competitors we have different differentiators, but Netflix is very focused on streaming and we do it really well."
The company began airing its own content in 2010 with House Of Cards being one of them, airing in 2013. Netflix now has a large array of popular movies that have been the most streamed ever. Squid Game comes in first place with a total of 142 million hours of view time, second place has been given to Bridgerton (Season 1) being deemed the most-watched English-language show with a total of 82 million hours viewed. The company has also had a few award-winning films over the years. 
But with great success comes failure. Netflix announced on February 8th they will now charge fees in Countries to users sharing a single account between one or more locations outside a single household. The news broke after Netflix released their record subscriber loss in 2022,  and the admission that 100 million of Netflix's 250 million customers worldwide share passwords (the company estimated themselves.)Many people access the platform from other accounts due to rising household bills being too costly. So to try to make more money Netflix will now begin charging additional monthly fees for customers streaming on the same account from different locations. The change starts in Canada, with each person being charged $7.99 per person, per month.
Canadians aren't happy with the company's decision, and the best way to mitigate the extra cost would be to purchase the package with advertising included for $5.99 a month.  Many Netflix users have even gotten rid of their subscriptions with the company due to not being able to use the service due to corporate greed. Netflix has struggled to find success since the shocking first-quarter earnings release. Netflix is forced to outspend its competitors in the streaming industry, unlike the competition, the future of Netflix remains ever more uncertain by the day.
All the Netflix Shows that are Scheduled to Leave This Year
 With the number of shows and movies that Netflix has scheduled to remove this year, it leads me to believe that many people will be canceling their subscriptions a little earlier than they thought. This long list of shows and movies below are just supposed to be leaving in the next few months…
Bad Grandpa .5

(2014)

Cloudy With a Chance of Meatballs

(2009)

Cloudy With a Chance of Meatballs 2

(2013)

Dolphin Tale

(2011) 

Insidious: Chapter 2

(2013)

Megamind

(2010)

Men in Black

(All of the movies)

Nickelodeon's The Haunted Hathaways

(seasons 1-2)

Scooby-Doo

(2002)

Scooby-Doo 2: Monsters Unleashed

(2004)

Scary Stories to Tell in the Dark

(2019)

Star Trek

(2009)

Shaun the Sheep

(Seasons 4-5)

And the movie Shaun the Sheep: The Farmer's Llamas

(2020)

All of the Teenage Mutant Ninja Turtles Movies

(1990-2007)

A Cinderella Story

(2004)
Maybe after seeing this list you'll consider hopping onto Netflix and binging your favorite shows and movies before they're gone forever! You can most likely still access these shows on other streaming platforms such as Disney+, Tubi, HBO Max, Youtube, Roku, Hulu, and Apple TV. After the loss of so many viewing options, you may want to cancel your Netflix subscription and consider joining one of these streaming platforms instead.
Leave a Comment