Montana Governer Gianforte bans TikTok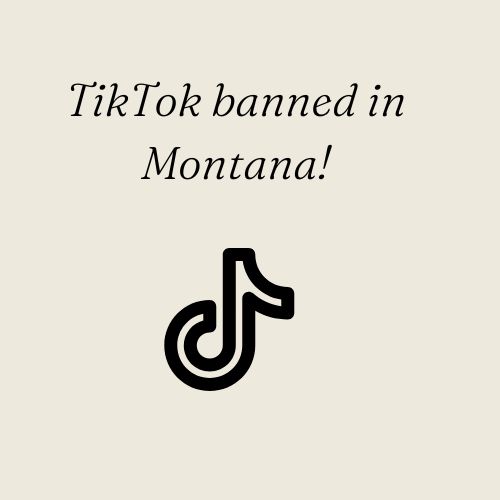 Greg Gianforte, governor of Montana, tweeted that he has banned TikTok in Montana in order to shield Montanans' personal data from the Chinese government. With this action, it is the first state to ban the application. 
The bill, which is set to take place in January, prioritizes TikTok as its main threat, forbidding the app from engaging within state lines. A potential fine of $10,000 per day is outlined toward violators of this law, including app stores caught instituting TikTok. 
 As TikTok is owned by China-based ByteDance, various U.S. officials have expressed alarm and fright of potential access to U.S. data via the app. 
"The government may not block our ability to access constitutionally protected speech — whether it is in a newspaper, on a website, or via an app. In implementing this law, Montana ignores the U.S. Constitution, due process, and free speech by denying access to a website and apps their citizens want to use," according to CNN, remarked Carl Szabo, NetChoice's general counsel. 
Despite this announcement, Gianforte signed a distinct executive order, which restricts access to any social media application linked to "foreign oppositions" on government devices. This consists of CapCut (owned by ByteDance,) Lemon8, and Telegram Messenger, founded in Russia.
Leave a Comment