Point Pleasant Boro Police: Explorer Post #183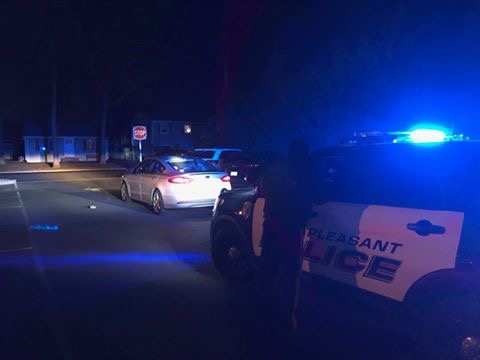 Hang on for a minute...we're trying to find some more stories you might like.
The Police Explorer Post #183 is a program led by the Point Pleasant Boro Police Department. The explorer program is organized and overseen by the Boy Scouts of America along with other organizations. The Explorer Post is made up of young men and women, most of whom are residents of Point Pleasant Boro.
Exploration gives our youth the opportunity to socialize with the community and make long term relationships with members of the community and local government. The goal of the post is to teach aspiring police officers the basics of police work through hands-on activities at events and training sessions. Explorers serve as the police officers third eye at some public events. the duties of the police explorer include directing traffic, managing parking, monitoring crowds, and assisting the public in any way needed while at events.  Exploring prepares our youth for the police academy and teaches explorers about the process of becoming a Law Enforcement Officer.
The Explorers annually participate at the police summer camp also run by the Point Pleasant Boro Police Department. While at the camp the explorers assist instructors with basic duties and help the campers with activities including trips to the Coast Guard station in Point Pleasant Beach and the rope climb at the Point Pleasant Boro High School. Not only is the camp informative and fun, but it also gives explorers and campers a taste of what the academy would look like.
With the current climate between citizens and the police, law enforcement gets a bad reputation. Because of this, our youth have developed a distrust of police officers, and as conflicts continue to arise they become more and more suspicious of the men and women who uphold the laws and keep our citizens safe. The Explorer Post helps reconnect younger generations and law enforcement, building trust and introducing them to the duties of our law enforcement.