An E-Cigarette Epidemic: The Dangers of Vaping
Hang on for a minute...we're trying to find some more stories you might like.
On Tuesday, October 29th Point Pleasant Borough High School hosted an assembly on the serious health effects of vaping and how it has become increasingly popular with young teens. The school district invited everyone to attend the vaping forum led by a panel of medical experts, community members, and students and staff. At 6:30 the session will begin with the Youth Dart Coalition giving a brief introduction about the presentation, then Dr. Regina Foley and other specialists like a local pulmonologist, County Officer Scalabrini, Dr. Wood a pediatrician, and an Ocean County Prosecutor will all be attending to pack the presentation the brim with facts and statistics. 
As a result of the growing vaping epidemic, this year's forum contained more information about the consequences of using e-cigarettes. Facts like; exposure to nicotine in vapes can affect brain growth in youth because their brain is not fully developed, or when you vape you are exposed to dangerous chemicals such as formaldehyde, nickel, and lead. Nicotine is a very detrimental subsistence and can seriously harm the part of the brain that controls attention and learning. Additionally, it can also cause mood disorders and permanent lowering of impulse control. 
The Superintendent; Mr. Smith, along with other contributors like our Student Assistance Coordinator; Mrs. Hankins and members of the Youth Dart Coalition have worked very hard this year to create an informative presentation that will be remembered my both parents and students. In addition to hosting this assembly Mrs. Hankins has set up a cessation group hosted after school for students who are struggling with nicotine addiction. Although very few students attend now, Mrs. Hankins hopes to see more participants show after learning some of the effects of nicotine from the forum, she believes that the students are "too afraid to attend because they don't want to actually admit to their addiction."
People who are unable to attend have no reason to worry, for there will be tons of media coverage and even a recording of the whole presentation. The idea for this assembly was conceived in early September, therefore members have been working extra hard to attract both students and parents to come. Just by attending this assembly, participants are automatically entered into a raffle for a chance to win amazing prizes, such as a Pure Focus gym membership, a $100 Sugar Factory gift card and more! Furthermore, free child care will be provided for any attendees that are looking to come but don't want to leave their children at home. Any community member interested in learning more terrifying facts about the hazards of vaping is highly encouraged to attend the forum to have a better understanding about the epidemic. Even if you are not a part of the vaping community, this assembly is still especially relevant today as vaping related illnesses have become a serious national issue.
About the Contributors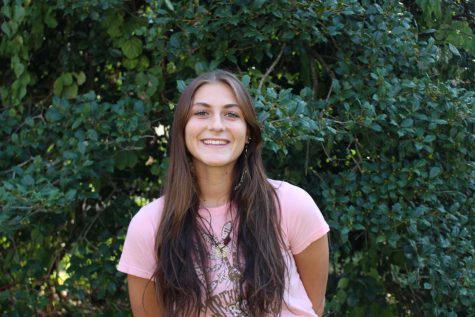 Kate L., Editor in Chief
Grade level

Senior

Sports, clubs, or other activities at PPBHS

Literary magazine, gardening & environmental club

Hobbies outside of school

I...