Senior Editor Send Off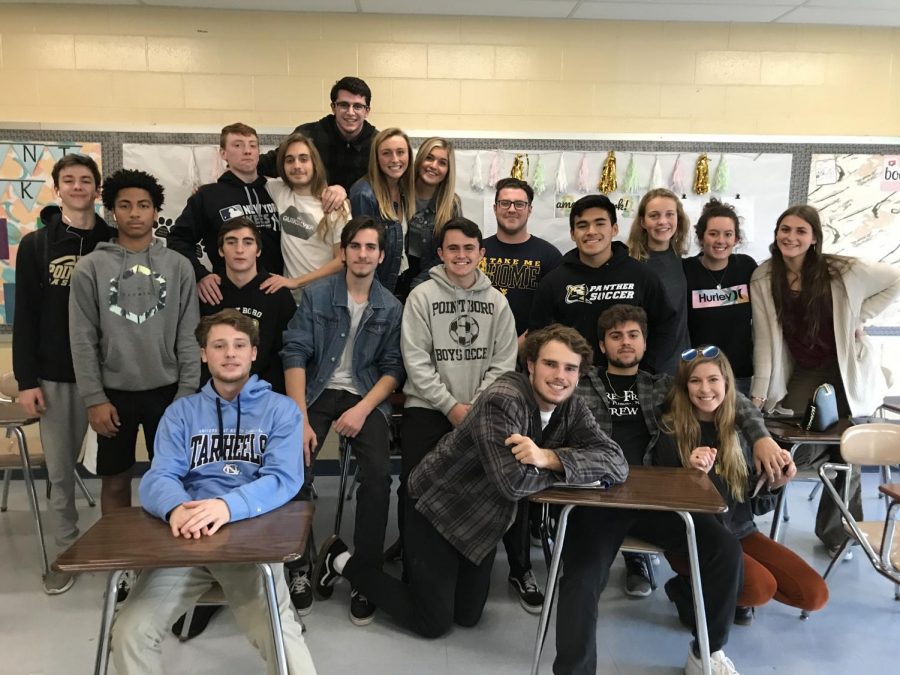 At last our time has come to say goodbye to the beloved Point Press. This year's paper was unbelievably successful, gaining more views and readers than we ever expected. Our staff has been incredibly dedicated and hardworking this year, writing on subjects they were truly passionate and opinionated about. As this year's Editor in Chief I am beyond happy and proud of what we have created for this paper. Although our time was cut slightly short, the relationships we created as a staff and with our teachers will never be forgotten.
Being that this is our last edition I would like to take time and recognize what's going on in the world right now. Since March 13th, Point Pleasant Borough High School and all schools across the nation have been shut down indefinitely due to the global pandemic of corona virus. COVID-19 has not only shut down schools, but as well as small businesses, state and federal parks, beaches, restaurants and more. New Jersey has been mandated to stay in quarantine until at least April 31st! But really enough talk of this virus because honestly it's all we hear about these days. Covid this, covid that, the media is flooded with constant updates and statistics. 
As we've transitioned to virtual learning, this last edition of ours will be written from within the comforts of our homes. Some may be sitting, writing this on the couch-maybe even in their bed. Posted up in the same pair of sweatpants and t-shirt they've been wearing for the past 3 days, make-up free, unshaven and still groggy from waking up at 1pm. But when not in a food coma or wrapped up in fuzzy blankets for the 15th movie night of the month, our staff was outstandingly vibrant and enthusiastic day in and day out. We owe this energy to our teachers; Mrs. Jensen and Mrs. Manser, who made this class and writing for the paper easily enjoyable as we were allowed to write about whatever we pleased. The staff poured their hearts into articles about which of their favorite teams won, the latest news on world issues, community events, which restaurant has the best chicken sandwich, which Star Wars movie was the best, and many more uncanny subjects.
Editing for The Point Press I was able to read and further understand each staff member as an individual based on their articles and what they enjoyed writing about the most. Each member grew as a journalist from beginning to end, expanding their ideas and thoughts further then a typical newspaper's boundaries. This year's Point Press has been pervaded with a vast amount of diverse and interesting articles ranging from entertainment, arts & culture, news, sports, and opinion. Thank you to all the staff; Joey and Sean our Assistant Editors, Lily our Photography Editor, Emma our Web Editor, Dan and Sam our Sports Editors, Jenna and Riley our Public Relations Officers, the rest our staff writers; Aidan, Manny, Chandler, Cole Y., Cole H., Giuseppi, Jake, Jakob, Jayden, Matt, Micheal, Mickey, Sofia, Zach, Emily, Matt, and of course the best and most beautiful advisors; Mrs. Manser and Mrs. Jensen. I am so proud of what we have created together for this paper and how much recognition we've collected. I hope The Point Press continues to grow and get more exposure from the community and students because our staff members truly put their time and effort into writing these articles. I'm so glad we were able to create something students looked forward to reading and we as a staff looked forward to publishing.
Mrs. Manser: The Point Press staff of 2020 has created a product that we couldn't be more proud of.  The editors and editor in chief took their roles to heart and guided the staff to put out some of the best articles the paper has ever seen as well with many laughs along the way.  The 2019-2020 Point Press staff has established our paper as a reputable and reliable source of PPBHS information for students, faculty, parents and community members.  Achieving this in a few short months was no easy task but they rose to the challenge and crushed it!  They leave behind big shoes to fill and we wish the seniors the best of luck in their future.  We will miss you all!
Mrs. Jensen: I am so incredibly impressed by all that the staff of The Point Press has accomplished this year. From the club members to the Journalism students, I am consistently blown-away by the depth of reporting, conception of interesting and relevant articles, and passion put into the projects. This year, I am especially proud of our growth from a staff of 10 to a staff of over 25 students! The new perspectives have brought a fresh view to the newspaper. For example, this year we created an "Entertainment" section that offers amusing and interesting reviews for students, we published thought-provoking opinion articles which received numerous public comments and shares, and covered many of Point Boro's accomplishments, from sports successes to band championships. I look forward to growing the paper even more next year and building on the precedent set by this year's stellar staff.
Thank you Point Press and the Advisors for teaching me what it means to be a journalist and how to become a better editor. I owe everything to my passion for writing for bringing me here. Never would I have thought I would be Editor in Chief of my high school newspaper my senior year! But here I am and so very thankful for all the experiences this brought me. I'm so proud not only of what I have accomplished but what this class and club as a whole has done to improve this paper.
With Much Love and Gratitude from your 2019-2020 Editor in Chief,
Kate
About the Writer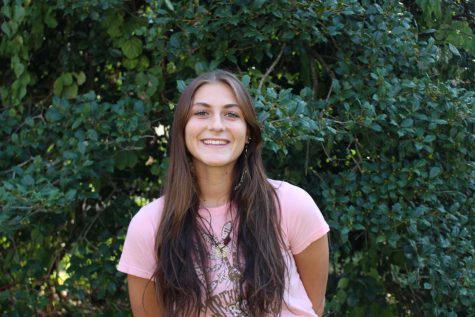 Kate L., Editor in Chief
Grade level

Senior

Sports, clubs, or other activities at PPBHS

Literary magazine, gardening & environmental club

Hobbies outside of school

I...