The Turpin Tragedy: Sisters Speak Out
After several years of court dates, articles, and therapy appointments, the Turpin sisters that organized and escaped from their famously abusive household have finally decided to speak out about the horrors they faced in their first-ever TV interview. Jennifer and Jordan Turpin were two of the thirteen siblings living in the house up until 2018, when the two of them planned an escape to go get help. Due to the severe trauma of this event, they have refused to talk about their lives – until this year. In a series of interviews with Diane Sawyer and 60 Minutes, the two brave women discuss what it was like to spend all of those years living with abuse, why and how they escaped, and what life looks like for them now.
Jennifer and Jordan's interviews revealed the details of what happened inside their childhood home. For the first time ever, their tragic story is revealed. "The only word I know to call it is 'hell,'" said Jennifer in an interview with Diane Sawyer on ABC News. Despite the horrors they lived in, the two sisters didn't attempt to escape until Jordan started posting videos of her singing Justin Bieber songs online. When talking to a commenter about her living conditions, she finally realized her life wasn't normal and that she needed to save her family. After devising a plan with her sister, Jennifer, Jordan managed to escape the house when her parents weren't home. She stole her older siblings' phone and called the police, saying she ran away from home and that her two younger sisters were tied up to the bed for taking food without their parents' permission. When a police officer arrived, she stated she has never talked to anyone outside her family before, and struggled to explain what was going on. When she took out her phone to show pictures, the officer knew it was real. The next morning, police came to the house for a "welfare check," knowing that if they heard sirens the parents would unlock the siblings. After checking the house and confirming the clear abuse in the house, the parents were arrested and sentenced to 25 years to life in jail. 
So what is life like for the 13 siblings now? Jordan, now 21, and Jennifer, now 30, have had a lot of time to process the trauma and abuse they went through. Their new interviews were the first time they have decided to speak out about their experiences. While the other siblings have decided to remain quiet, their stories are only just starting as they start the journey of a life without problems. Their incredible story has inspired others and made them incredibly grateful for what they already have. The Turpin siblings are amazing, strong people and should be an inspiration to fight back and stand up for yourself and others.
Leave a Comment
About the Contributor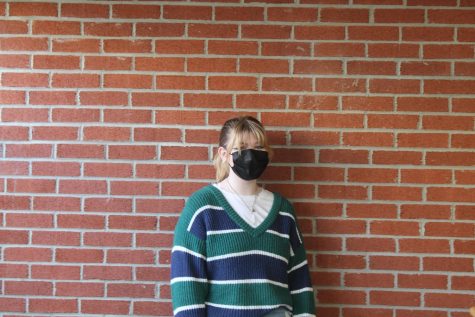 Mia R., Public Relations
My name is Mia R. and I'm a sophomore here at Point Pleasant High School. I joined journalism because of my love of writing and research, and I wanted...