Midterms Are Back!
This year will be the first midterms since 2020, due to issues caused by Covid-19. For the freshman and sophomore classes,  this will be their first time taking midterm exams. Midterms are tests you take half way through the school year to reflect what you've learned from the first semester. 
Midterm exams are scheduled for the  last week of January, starting Tuesday, January 25-Friday, January 28. There will be two tests a day, with the first scheduled from 7:50-9:50, about a 20 minute break in between, then the second test will run from 10:10-12:10. Each test will be 2 hours. After 90 minutes you will be able to leave the exam, but it must be completely finished.
This exam is worth 10% of your final grade, so make sure you study hard and try your best. Talk to your teacher, use quizlets, and make study groups. If you get a 90% or above on your midterm and each marking period, your teacher may exempt you from the final.
The makeup date for the exams will be February  2nd – 3rd from 2:40 p.m. to 4:40 p.m. in the media center for excused absences only. There are only two circumstances where a student should miss an exam. 
If the student is sick and provides a doctor's note

The school nurse gives permission for the student to be absent
The cafeteria will be serving breakfast for students between 7:20 and 7:45. A grab and go lunch will be available between 9:50 and 12:00. This will be all week during exams. If you don't want anything from the cafeteria, during the 20 minute break the junior class  will be having a bake sale. The bake sale will be set up right in front of the main office. Stop by! 
Every test will be different, so make sure you take your time. We recommend spending time looking over your responses before you submit – there is no need to rush. Good luck!
Leave a Comment
About the Contributors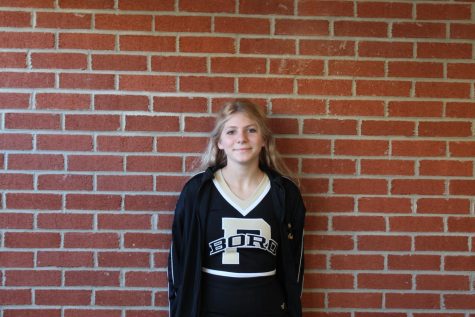 Alaina C., Staff
I am a senior. I have been cheering for all four years I've been here. I was on the JV freshman-junior year and Varsity senior year. I joined journalism...
Layla V., Staff
I'm a junior that attends Point Pleasant Borough High School. I'm not involved in anything other than the newspaper but I used to do band. I wanted to...