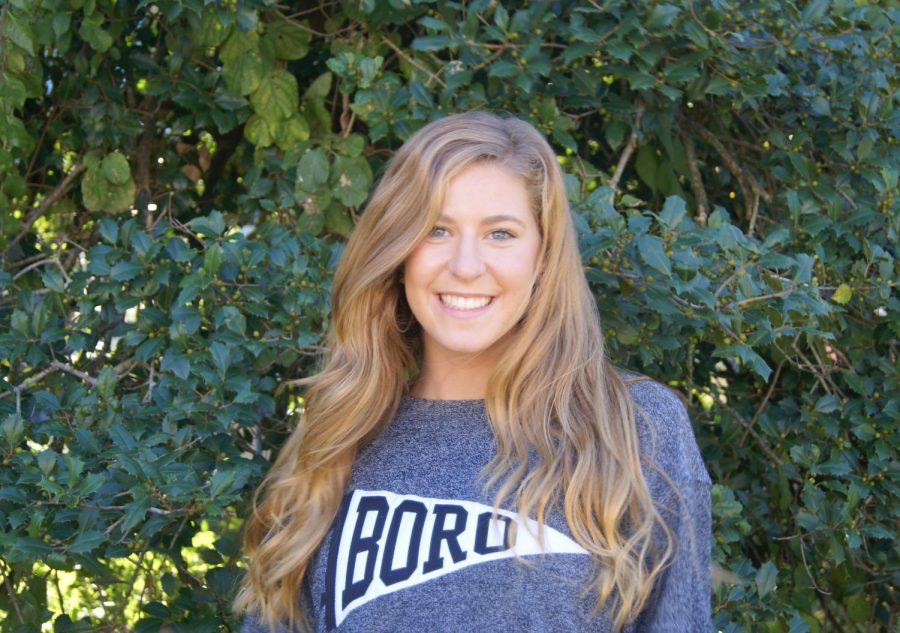 Grade level
Senior
Sports, clubs, or other activities at PPBHS
Cheerleading for four years, Literary Magazine, Yearbook Club, Newspaper Club, Garden Club.
Hobbies outside of school
Traveling, taking pictures, going to concerts and hanging out with my friends.
Areas that I am looking forward to writing for The Point Press
I'm excited to interview for the Humans of Point Boro section as well as taking pictures.
Fun fact
I have been to Iceland and have seen the Northern Lights.
Lily R., Photography Editor
Dec 20, 2019

Congratulations Mrs. Hunt

(Story)

Nov 27, 2019

'Tis the Season of Giving

(Media)

Nov 27, 2019

Food Pantry Feeds Hundreds for the Holiday Season

(Story)

Nov 06, 2019

Shakespeare in Love

(Story/Media)

Oct 10, 2019

Rock for Awareness

(Story/Media)

Oct 03, 2019
Oct 03, 2019
Oct 03, 2019
Oct 03, 2019
Oct 03, 2019
Oct 03, 2019
Oct 03, 2019
Oct 03, 2019
Oct 03, 2019
Oct 03, 2019
Oct 03, 2019
Oct 03, 2019
Oct 03, 2019
Oct 03, 2019
Oct 03, 2019
Oct 03, 2019
Oct 03, 2019
Oct 03, 2019
Oct 03, 2019
Oct 03, 2019
Oct 03, 2019
Oct 03, 2019
Oct 03, 2019
Oct 03, 2019
Oct 03, 2019
Oct 17, 2018
Oct 17, 2018